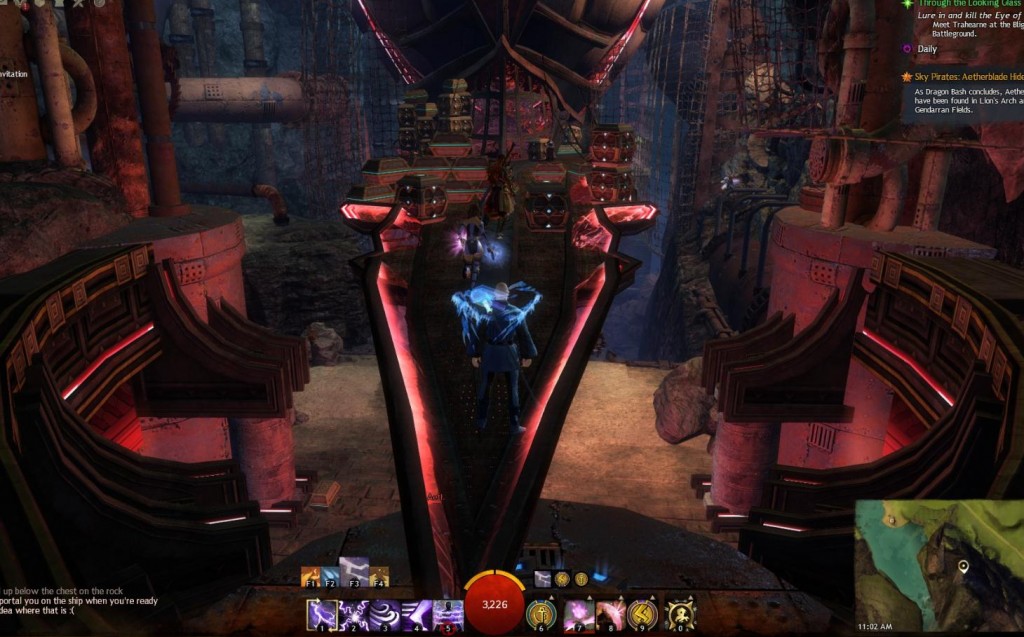 Key Facts:
Name: Not So Secret Jumping Puzzle
Location:South of Broadhollow Waypoint
Location map: Gendarran Fields
Recommended level : 25+
Achievement type: Jumping Puzzles
Puzzle Type: Jumping
Duration: 25+ minutes
Difficulty (Solo): Hard
Prize: Achievement / Magnificent Chest
Entrance to Not So Secret Jumping Puzzle
General
Extremely fun and challenging Jumping Puzzle. It consists of large number of jumps, which difficulty starts with easy jumps, up to ones which reward death after failing.

Path to diving goggles
Jumping down with goggles on, counts toward Dive Master Achievement.