Goddess of Secrets is an achievement you can get in the Guild Wars 2 Path of Fire expansion. It requires you to to find a small, hidden area. It's called Kormir's Secret Room, and it's stashed away under the water. The achievement is part of a bigger quest, Facing the Truth, in the second act of the expansion. To help you out, we'll tell you where to find Kormir's Secret Room & Goddess of Secrets achievement in Path of Fire.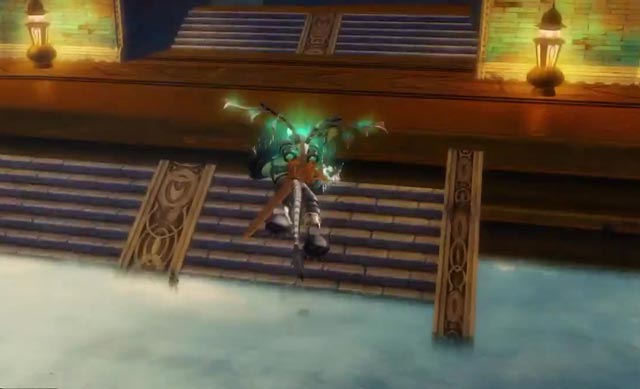 How to Get Goddess of Secrets Achievement in GW 2: Path of Fire?
To get the Path of Fire achievement, you need to find Kormir's secret room. The entrance to the room is hidden, as you'd expect, but it's not that difficult to find, overall. You don't even need to use your Path of Fire mount in order to get it. Once you reach Act 2 of the new Guild Wars 2 expansion, head over to the Magic and War: An Educated Warning section of The Sanctum. You'll notice there's a large pool behind it. Jump into the water and approach the blueish pillars that go into the water. Dive in, and you'll see a large, submerged staircase. Follow those stairs and swim up into the next area. Welcome to Kormir's secret room. Once your inside, you'll get the Goddess of Secrets achievement.

The Goddess of Secrets is a part of the Facing the Truth quest. So, finding Kormir's Secret Room has more than one use. This part of it is arguably the simplest challenge in that chain. Kormir's Secret Room itself is pretty small, and it doesn't seem there's anything particularly interesting inside. Finding it is kinda its own reward. It seems that the Path of Fire expansion really tries to implement these tiny things for the players that like to explore every nook and cranny of the game.