Path of Fire has only been live for a couple of hours, and there are already all kinds of reports of nasty bugs, network errors and crashes. Some of them can be solved with quick tricks,
while others require the developers' attention. We're going to list all the known issues in our Path of Fire errors & problems guide, to help you keep track of any bug you might experiencing.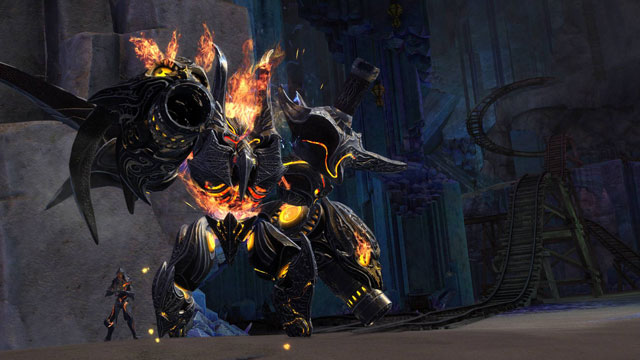 InstanceCreate Failed Error & crashes
Most people seem to be complaining about this one. The game crashes, leaving only a message like "InstanceCreate failed. Error=1036; Product=9; Module=18; Line=624". The developers have posted on the forums, saying they're aware of the issue and working to resolve it.

Network Error Code=1083:5:7:1596:101
A lot of players are being kicked out of the game, spending most of launch day in the character selection screen. If you get interrupted by a message like the one above, keep in mind there's nothing you can do about it, as it's not a problem on your part. Hopefully ArenaNet fixes the server issues soon.

Download stalling & getting stuck
Some player haven't even gotten the chance to start the game, as there are issues with downloading the expansion. Many have reported the download getting stuck at a peculiar number, like 76%, refusing to budge. Some of those affected claim restarting the client helps, while other swear waiting it out eventually worked for them.

Cannot find level 80 boosts
If you've preordered Path of Fire, you're supposed to get a level 80 boost as a reward. A notification should pop up in the lower right corner, letting you know about it. However, some players have been unable to get their boosts. If you're one of them, make sure to contact ArenaNet support – they're the only ones who can resolve this issue.

Waypoints disappearing after crash
The widespread crashes have stopped some people from exploring the new areas. Many have said that they've respawned in Lion's Arch after the crash, with no waypoints to allow them passage to Amnoon. If this happens to you, you can try using teleport to friend to get back to the Crystal Desert. It won't let you continue the questline, but you'll be allowed to explore the new zones.

Source: Gosunoob