Path of Fire is the new expansion for Guild Wars 2. It adds a whole new campaign to the game, with new areas a bunch of quests. Some players are having trouble starting it, so we've decided to write a guide to show you how to start Path of Fire in Guild Wars 2.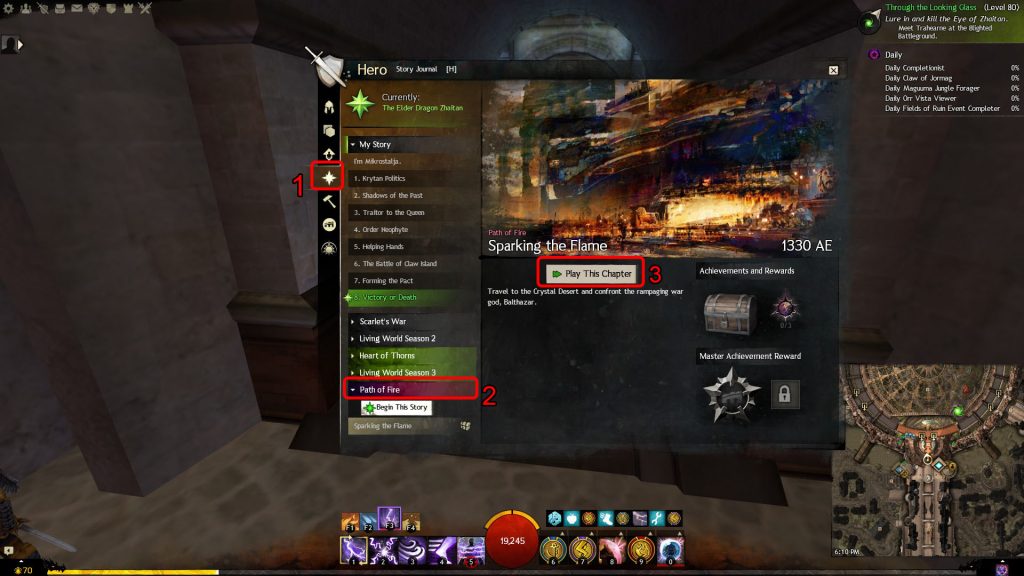 Path of Fire Update
In order to start Path of Fire, you have to make sure your game is updated first. The update is between 2.5 and 3 GB, and you'll be able to start playing as soon as the first 230 MB have been downloaded. If you aren't sure whether the update has been downloaded in your absence, just take a look at the version number – it should be build 82,356.
Where to find Path of Fire starting quest?
When you start the game, open your hero screen by pressing H. Click on the story journal (star icon on the left, fourth from the top), and look for Path of Fire in the bottom. It should have a purple background. When you click on it, you'll see a big button with the words "Play This Chapter" written on it. After you press it, you'll get a letter in your inventory, which will start the Sparking the Flame quest.