Path of Fire, the upcoming expansion for Guild Wars 2, is going to be released this Friday, September 22nd. According to an FAQ post on the ArenaNet site, it's going to go live at 9:00 AM Pacific Time (PDT). The post is filled with all sorts of great info about the expansion, but we're only going to mention the bits that we think are the most important.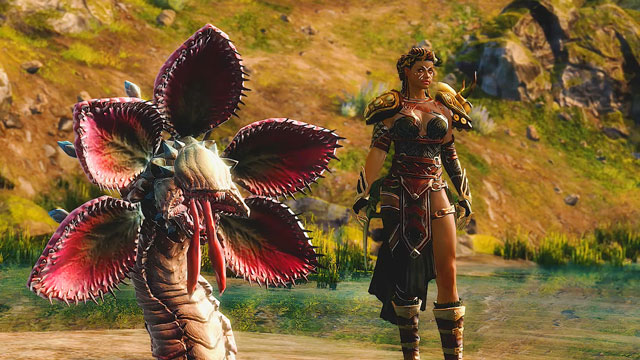 The expansion is buy to play, and you'll have to pay $30 for the cheapest edition, which includes the expansion itself and a single max level boost. The deluxe edition costs $55 and contains the expansion, a max level boost, another character slot, an identity repari kit, a Spearmarshal's Presence and a permanent pass for Lily of The Elon. Finally, if you really want to splash, you can get the ultimate edition for $80. It has everything from the deluxe version, plus 4000 gems.
You don't need to own Heart of Thorns, the previous expansion, in order to play Path of Fire. This means that a new player only needs Path of Fire, since the base game is free to play. However, you won't be able to access some of the new content if you don't own Heart of Thorns – this includes the new guild hall, one of the revenant elite specializations and the gliding mastery.
Again, the expansion will go live on September 22nd at 9 AM PDT. That's 12 PM EDT, or 6 PM CEST. If you're in Australia, you're going to get it at 2 AM on September 23rd. It's going to add a bunch of new stuff to the game, and we're going to start working on guides for anything that seems problematic as soon as it's online.