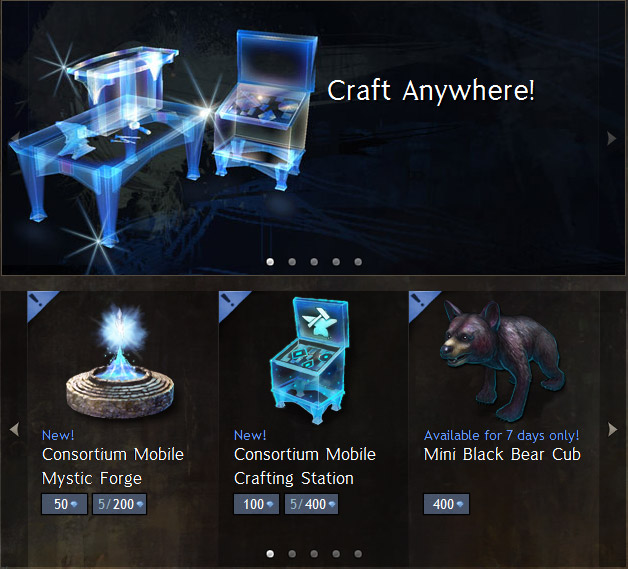 The latest GW2 additions to Gem Store allow you to spawn a Crafting Station or to use a Mystic Forge without traveling to Lion's Arch.

Consortium Mobile Mystic Forge – Price: 50 Gems or five for 200 Gems
Open a direct line to Zommoros and the Mystic Forge from anywhere in the world. Account Bound.
Consortiom Mobile Crafting Station – Price 100 Gems or five for 400 Gems
Spawn a crafting station for yourself and your allies that is usable for 15 minutes. The type of crating station can be chosen immediately after spawning. Account Bound.