The World Tournament Series finals were scheduled to take place in Cologne, during Gamescom. The competition was fierce but one team managed to get ahead of others – The Abjured. They took home $25.000 and five Nvidia graphics cards, and their names will be written on the Pride trophy. Here's the full list of winners, along with team member names.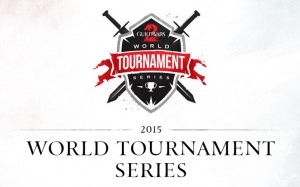 First place: The Abjured (Five Gauge, Phantaram, Nos, Wakkey, Magic Toker)
Second place: Orange Logo (ROM, Denshee, Tage, Frae, Sindrener)
Third place: The Civilized Gentlemen (Lord Helseth, Lypion, Zan, Texbi, Levin)
Fourth place: GLHF (Nocturne, Larisense, November, Mr Time, Cain)
Good job everyone, and thanks for the entertainment.